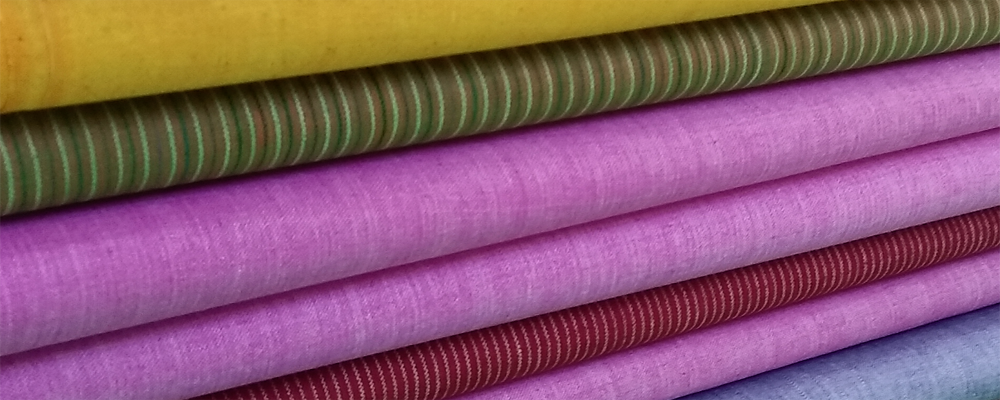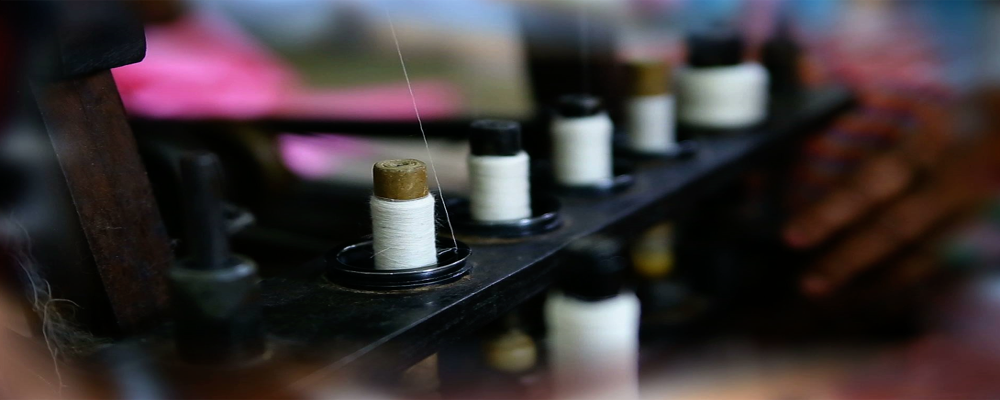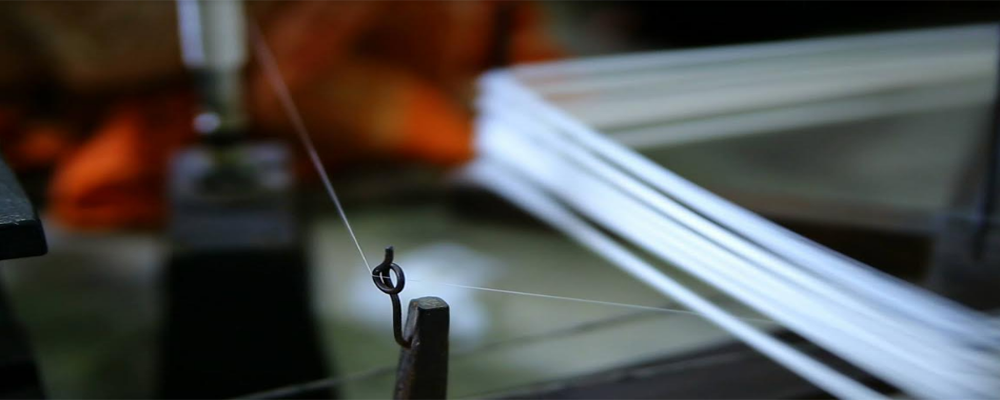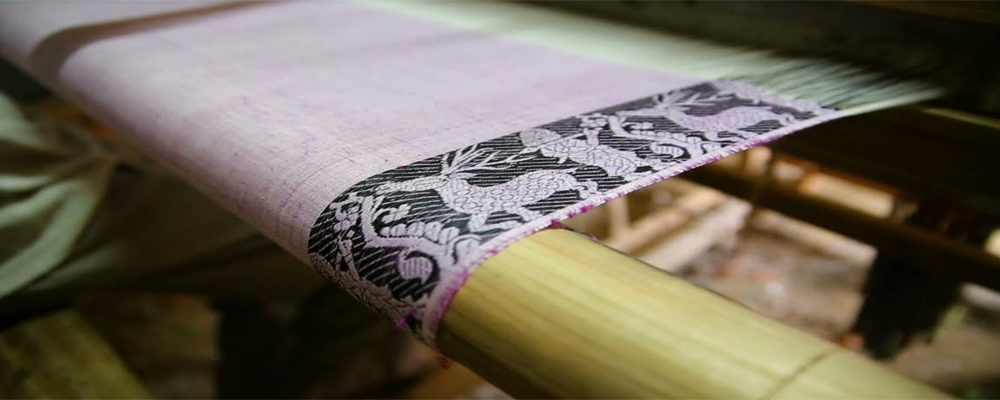 Mahatma Gandhi after his return from South Africa in 1915, understood the importance of hand spun & woven cloth in national economy. So he conducted Khadi program as part of freedom struggle. The beauty of Khadi which makes it different from most other fabrics, even hand woven is because of the fact that the yarn being hand spun makes the fabric very airy by allowing fabrics to breathe and thus remain cool even in summer. It is pleasure to note that WBKVIB has been taking adequate initiatives for overall improvements of Khadi. As a result, in the last few years there have been a significant growth in production and employment in this sector. Khadi has now been promoted as the "FABRIC OF THE NATION". Still today Khadi remains with its Glory. Varieties of Khadi are i) Cotton Khadi, ii) Muslin Khadi, iii) Silk Khadi (Reeled & Spun), iv) Woolen Khadi, v) Polyvastra. Production & use of woolen khadi & polyvastra have been restricted due to warm climatic condition in Bengal.
1. Cotton Khadi: 
Khadi is handspun & hand-woven natural fiber cloth made out of cotton yarn (up to 99 count) is considered Cotton Khadi.
COTTON KHADI PRODUCTS:-
NMC Than (up to 99 count) colored & white.

cotton saree

Cotton Gamcha

.
2.Muslin Khadi: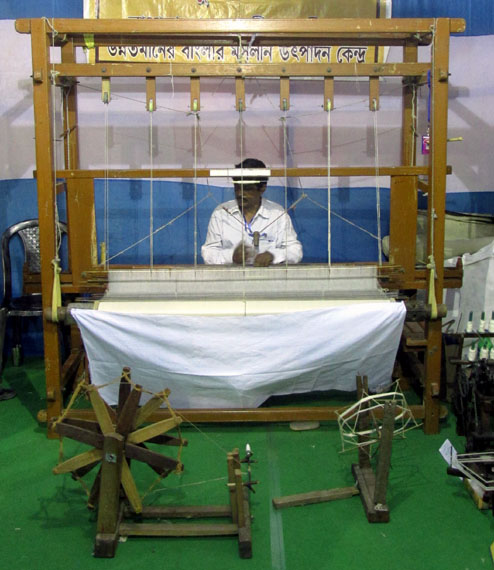 The word 'Muslin' is derived from the name of the ancient port town "Maisolos". Muslin cloths were traded by ancient Greeks & Romans from the East Indian Port town Masulipattanam, known as Maisolos and the name Muslin originated from the name Maisolos.
The fabrics made of fine cotton yarn (100 count and above) are considered as Muslin Khadi. Thus Muslin is defined as cotton fabric made in various degree of fineness.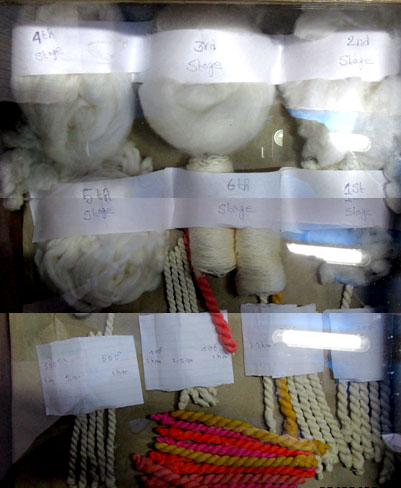 MUSLIN KHADI PRODUCTS:-
Muslin Than (100c to 600c) colored & white.

Muslin Saree.

Muslin readymade Garments
3.SILK KHADI         
(REELED):  Silk is a natural protein fiber which is obtained from the cocoons of silk worm. It is a natural filament produced by the salivary glands of silkworms, which are type of moth that feeds on the mulberry bush. The different varieties of silk produced in India from different species of silkworm are mulberry silk, muga silk & tussar silk. The casing formed by the caterpillars of silk worm's before metamorphosis into a pupa, the raw material of natural silk.
(SPUN):  In the process of production of cocoon to fabrics various types of wastes are produced at different stages for cocoon to fabric/ garments. Normally the wastes (as stated above) are the raw material for the spun silk yarn.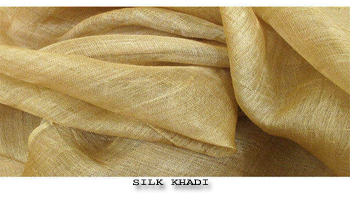 SILK PRODUCTS:-                             
Silk Kora Than (used for print sarees).

Garad Than & Sarees.

Silk Kantha Stitch Sarees.

Garad Baluchori.

Matka Than & Sarees & Sheets.

Tussar than (Twisted).

Tussar Sarees.

Matka Ketya Than.