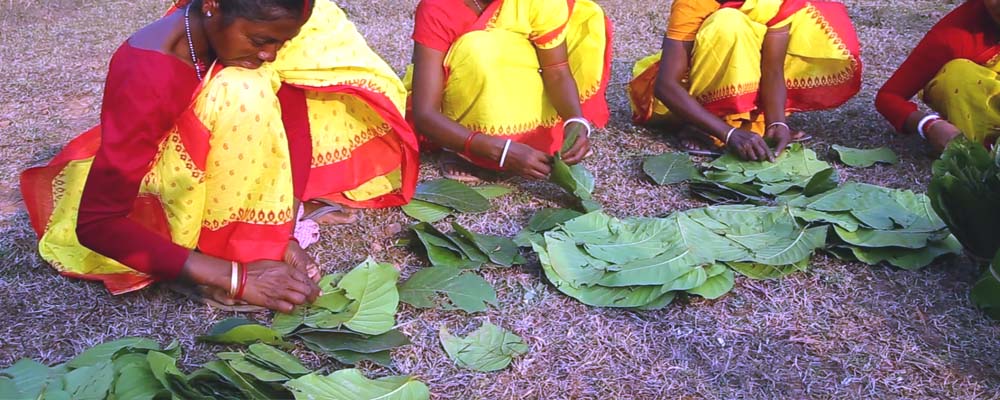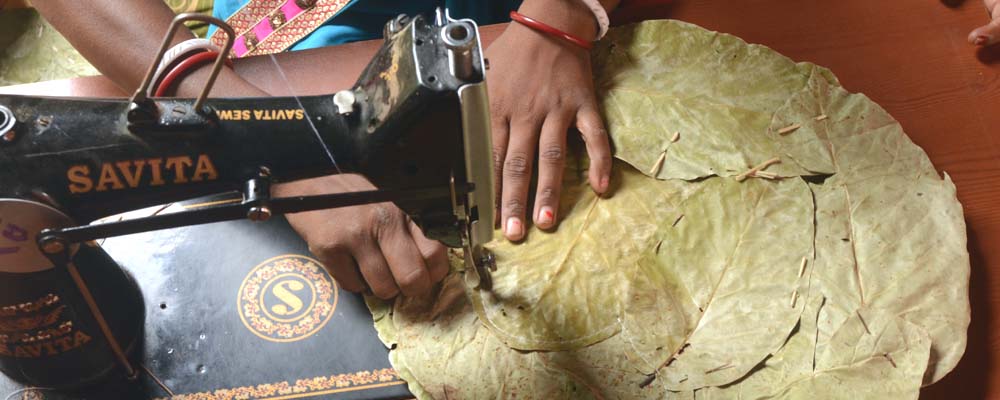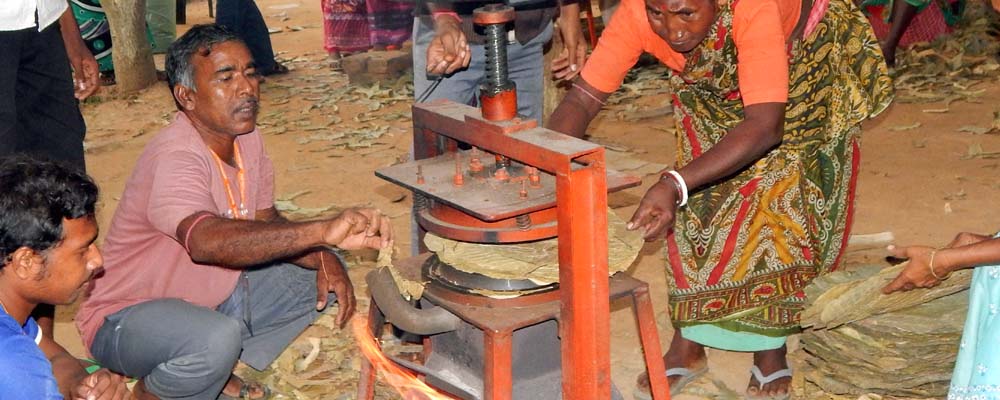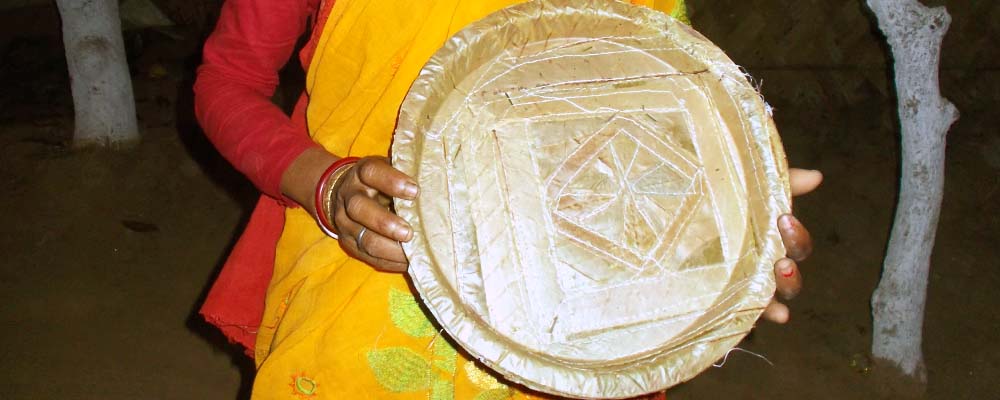 The districts like Pachim Midnapore, Bankura, Purulia and some parts of Birbhum district fall part of West Bengal in the western side which is popularly known as 'Junglemahal' areas. Tribal people do live in this area and do live on the Minor forest produces (MFP) like abundantly grown Sal leaves, Mahua, Kend leaves and Sabai (Babui) grass in the forest areas as part of their livelihood.
 A sizeable nos. of tribal women of both the Blocks have since been engaged themselves in collection of Sal Leaves from the nearby forest and primarily converting into a circular flat sheet / plate like shape using 8-10 nos. of leaves by applying crude method (stick perforation with the help Neem stick etc), dried the same in sun. The dried circular sheets containing 100 nos. are bundled and sold at an average price of Rs.8/- to Rs.10/- per 100 Sal Thali. Sometimes, the local agents or farias do collect the improvised sal thali from the homestead in the alternate days. However, the price varies from season to season. The programme continues for 8-9 months in a year where sal leaves are abundantly grown in the forest areas. Dealing with such Sal leaves is the main livelihood programme of the tribal women. In this way the tribal women hardly earns Rs.600/- per monthly presently.
 If those tribal unskilled women folk are involved under the coverage of COMMON FACILITY CENTRE, they will be able to prepare more update/quality circular sheets (Sal Leaves) with the help of improved process i.e. jointing two plates by stitching using cotton thread on sewing machine. Using cotton thread on sewing machine is making used plates. Used plates can easily be re-used as compost manure. At present in many non-biodegradable and cannot be reused for production of compost manure as secondary source of income. Application of cotton thread using sewing machine the final product will be better quality, marketability and artisans will be able to fetch more earnings for their better livelihood.
Those woman who are engaged in making such leaf based circular flat sheets/plates with stick perforation are generally earn lesser whereas they can earn more through the updates process at CFC if compare with the crude process vs. updated process to be introduced at CFC. The artisan will be given skill-based training for skill up gradation and machine operation. Presently a woman hardly earns Rs.600/- per month under old/crude method. But under the coverage of CFC their earnings will be enhanced to Rs.3000/- to Rs.4000/- per month.
Facilities Provided: Soft Intervention, Hard Intervention, Skill Development and Product Diversification Training, distribution of 211 Nos. of Moulding & 422 Nos. of Stitching Machine..