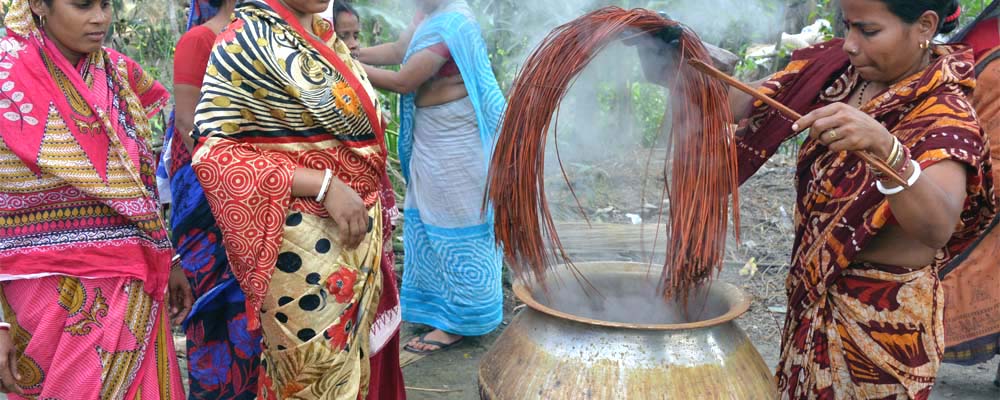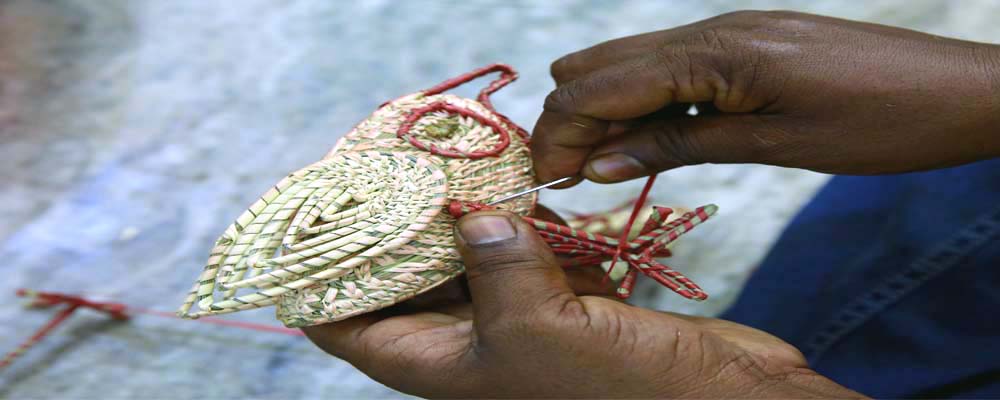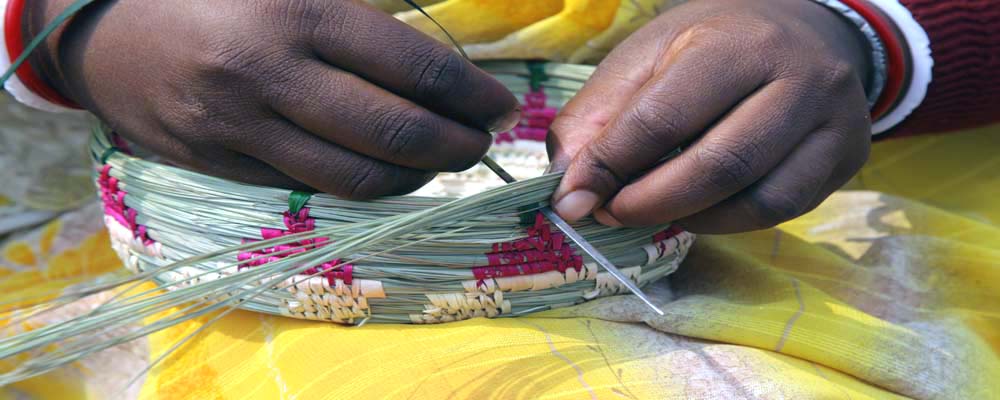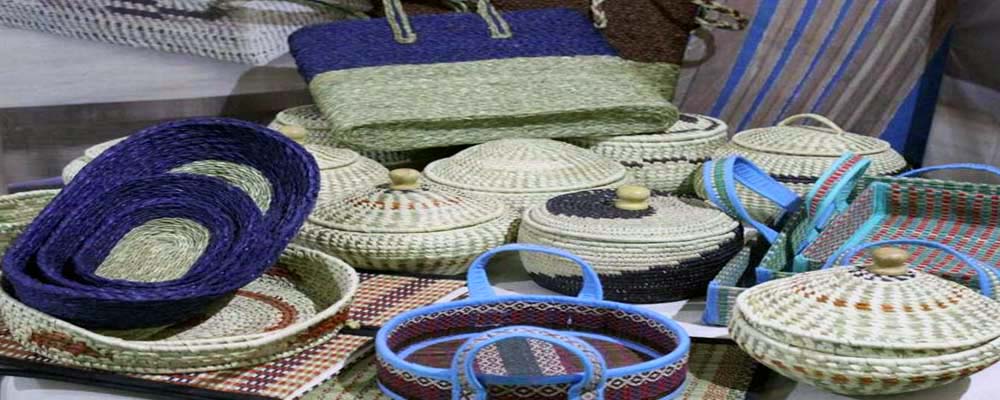 TOTAL PROJECT COST-50.63,BANDWAN,YEAR-15-16                                             
The Sabai Grass industry is linked with cultivation of sabai grass and processing of the grass into various consumer household articles such as ropes, mats, carpets, sofa sets, wall hangings and other highly sophisticated and artistic designing products. This grass is also known as Babui Grass in different part of the state.
Sabai rope weaving is a traditional craft in different areas of Bankura, Purulia and West Midnapore like Nayagram, Binpur, Bishnupur, Patrasayar, Bandwan and Manbazar I. Cultivation of Sabai Grass are mainly been done in Bankura & Purulia.
Especially the artistic designing of Sabai grass products are admired in foreign countries. So the industry has great export prospective. Sabai grass is usually cultivated in less fertile highlands. Water requirement for growing of this plant is less as compared to other crops.
Sabai Grass usages were discovered by the Englishmen during their rule in India. This strong and durable natural fibre was perfect for their military use, and, therefore, rope making out of Sabai Grass became the occupation for some people in and around Calcutta.
As a raw material, Sabai Grass is excellent for many hand weaving crafts and is suitable for manufacturing of superior quality paper, staple rayon and artificial silk owing to its low lignin and high fibre contents. Now- a - days, the most important use of this grass is in making ropes for domestic purposes. In the rural areas where thatched houses are predominant , this rope is extensively used in tying roofs, walls and fences as well as in making cots and rope for bullock carts.
There exists good scope for value addition of Sabai Grass fibre for making handicrafts and other furniture items. The grass which was earlier used only for rope making, has now found its use for more attractive products such as fashion bags, table accessories, floor coverings and furniture, appreciated by the city dwellers.

Sabai Grass products are eco-friendly in nature and hence are superior to synthetic products in quality. As such the diversified products, mainly fancy and decorative items, offer good prospects in the domestic as well as export market. But for targeting the export market for such products, the dyes to be used in coloring must be of natural origin.
The proposed project envisages strengthening of the forward and backward linkages of the trade of Sabai Grass fibre processing in the district, mostly unorganized in nature, to give a boost to its sectarian natural growth, employment generation of the district and livelihood uplift of concerned artisans with necessary inputs.
Project Cost : Rs. 315.71 lakhs, Employment – 580 Nos.

Facility Provided : Soft intervention completed, sabai weaving frame distributed 500 nos cost. Rs 5.35 lakh, Centre of excellence for sal and sabai at jhargram developed. (See the link ...Impact Study...)