KANTHA STITCH BHEDIA (BURDWAN)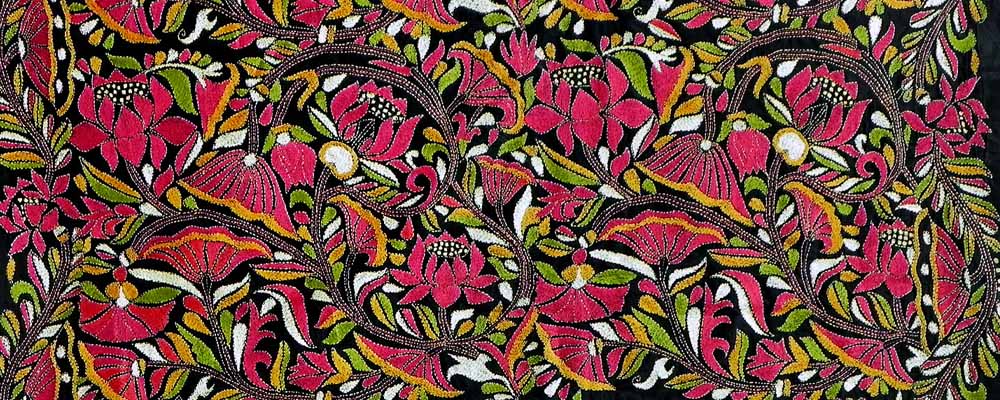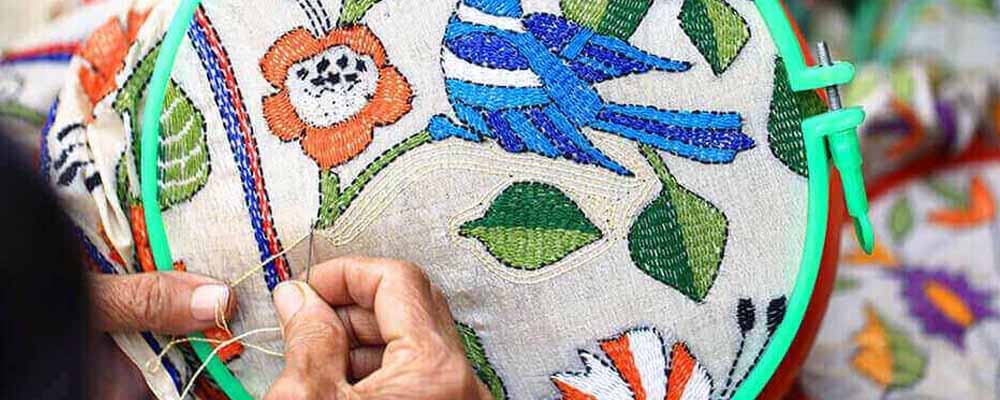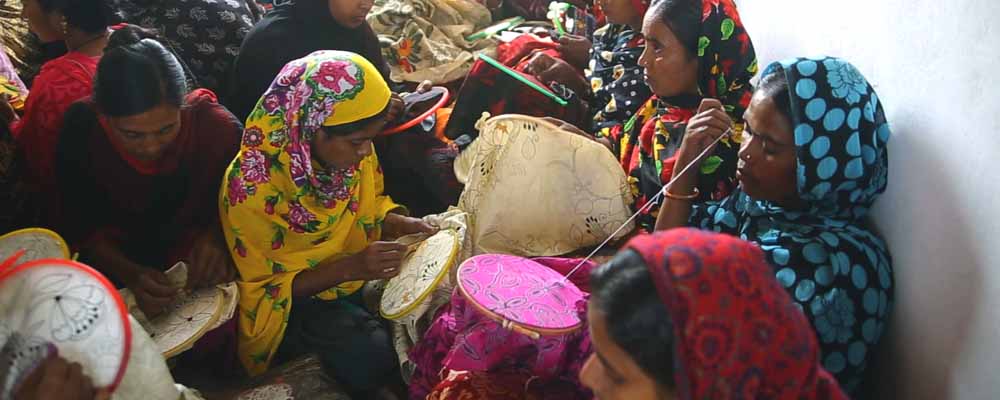 Bhedia is a GP in Purba Bardhaman District consisting of 17 sansads & 24 villages. It is in the border of Purba Bardhaman & Birbhum districts . Traditionally Kantha Stitch craft has been practising over the years and over the generation in this area. Most of the villagers have wooden frames or char pawa at their home for practising their traditional craft. Most of them are from very poor family .There are near about 35% population in this area are from minority community. Marketing of finished products are being done through participating different fairs, exhibitions, local & domestic market visits.
A large portion of the population are on this craft of kantha stitch .They have been trained on the craft over the years from their ancestors. There is high craftsmanship. Their products are being marketed well in domestic as well as National Markets and even to the international market via different agencies located in Kolkata and in Shantiniketan. (Link to ....Impact Study....)
Achievements: Training Programme is under progress and Hard Intervention is going to be undertaken.
TPC:   Rs. 244.06 lakhs